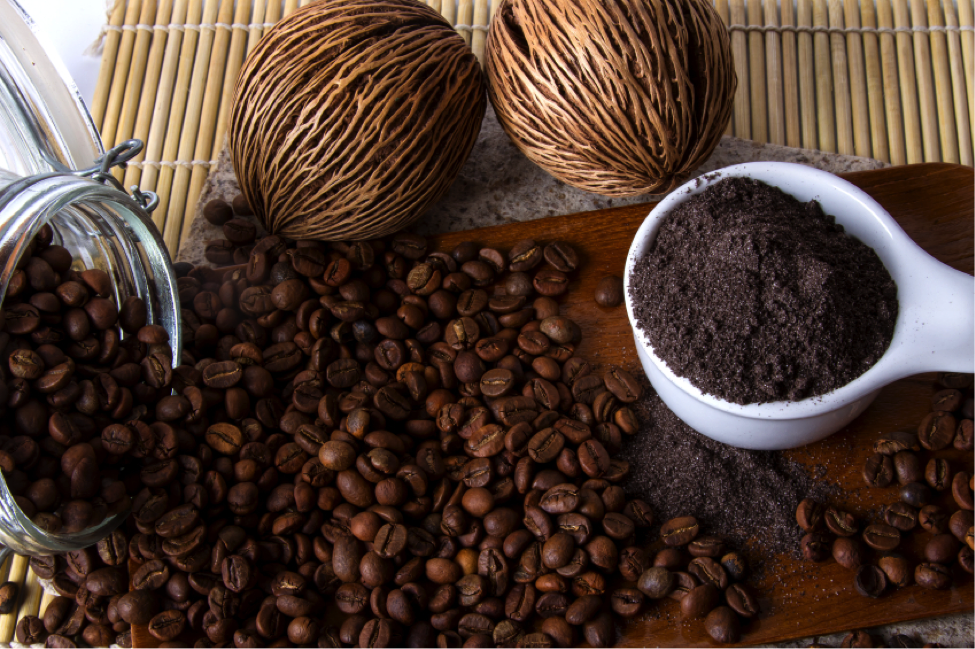 Millions of people in North America enjoy a freshly brewed cup of coffee every morning. In fact, some can hardly function without one! Of course, this makes perfect sense considering all of the health benefits that those savoury beans can provide. For instance, research has shown that coffee's aroma actually has the ability to reduce feelings of stress caused by sleep deprivation. Studies have also shown that coffee can make people feel happier, since it is full of antioxidants, and it can also boost athletic performance.
If you plan to pursue an esthetics career, you will discover that most beauty experts have a few well-kept secrets of their own when it comes to using coffee in their daily regimen. As a matter of fact, professional estheticians rarely ever miss a java fix. Read on to discover the many uses of coffee as a beauty product.
Estheticians Know that Coffee Reduces Puffy Eyes and Dark Circles
Students enrolled in esthetics school know that inflamed or puffy eyes and dark under-eye circles are a common affliction, which can be caused by a wide range of factors. Some of these include allergies, lack of sleep, dehydration and genetics. Beauty experts know that caffeine can be used as a topical treatment to reduce puffiness and swelling as well as the appearance of dark circles. In fact, many cosmetics and eye creams contain caffeine as their main ingredients. Similarly, individuals will sometimes put cooled tea bags on puffy eyes in order to reduce the swelling and clear dark skin.
Temporarily Reduce the Appearance of Cellulite with this Esthetics Trick
While some people believe that coffee has the ability to permanently rid their bodies of cellulite (or at least reduce cellulite), graduates of esthetics colleges know that this is actually inaccurate. However, the appearance of cellulite can be substantially reduced for approximately three hours by scrubbing the skin with ground coffee. The scrubbing causes irritation, which swells the skin and reduces the appearance of cellulite. However, it's important for clients to remember that this is only temporary!
Exfoliate with a Homemade Coffee Scrub for Smoother Skin
Although scrubbing with coffee will not get rid of cellulite, it will in fact make skin feel soft and smooth. Individuals currently enrolled in esthetics courses know that scrubbing with ground coffee beans can sometimes feel harsh on the skin, however, there are alternative (and less painful) ways to exfoliate with caffeine. Industry experts recommend using a homemade scrub made from ground coffee beans, sea salt and olive oil. Estheticians know that coffee scrubs should be spread evenly onto the body, and additional attention should be paid to drier areas like elbows and heels.
Will you recommend any of these coffee tricks to future clients once after earning your esthetics diploma?