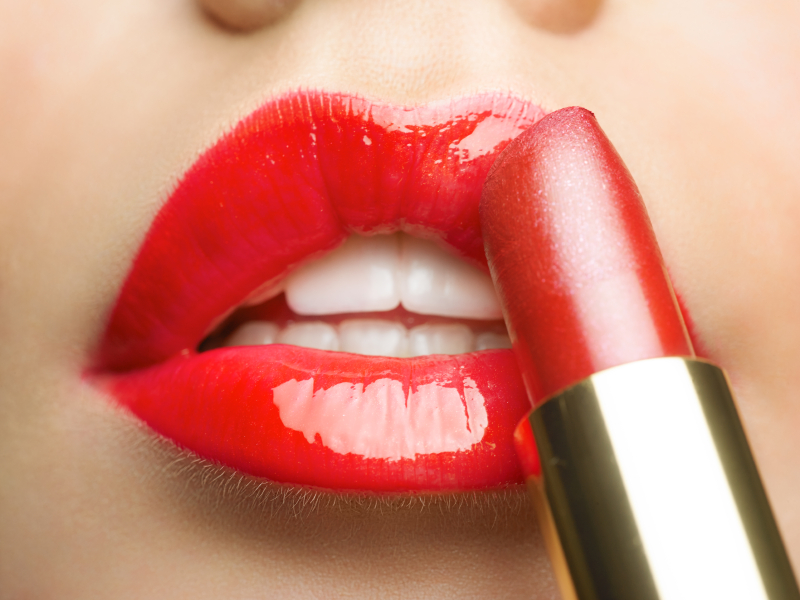 Lately many women have been drawn to trying out luscious shades of bright red lipstick. And, after seeing these colours on the likes of A-listers including Taylor Swift, Gwen Stefani and Angelina Jolie, who can blame them? However, esthetics school graduates know that candy apple red lips only suit very specific skin tones; in fact there are actually colours and shades that tend to look better on some skin tones rather than on others.
If you plan to enroll in an esthetics college and one day become a professional makeup artist or an esthetician, you will definitely need to know which colours suit each skin tone, and which do not. Read on for a detailed colour guide!
First Determine the Undertone
Experts know that every person's skin has undertones of either pink, yellow, or equal tones of both colours. While those with pink undertones tend to veer more towards wearing cool colours like blues, whites and grays, those with yellow undertones will typically opt for warmer colours like reds and purples.
Most estheticians with lots of experience are capable of determining a client's undertone with just a glance. However, those who are newer to the industry might need a little help with the identification process. One foolproof way to make out a person's skin undertone is to take a look at their veins. If they are blue, then that person's undertones are pink, and if the veins are green, this person likely has yellow undertones. Individuals sporting veins that are both blue and green have a neutral skin tone with equal tones of yellow and pink. Estheticians know that neutral undertones look great in absolutely any colour! Now that we understand undertones, let's take a look at different skin tones and the colours that best suit them.
Olive Skin
Individuals who have olive skin tones are quite lucky, as they tend to look great in most lipstick shades. However, there are some colours that they should steer clear of, these include; purple and brown based shades, as these colours will likely wash out an olive tone. Professionals who have taken esthetic courses know that if a client with olive skin has pink undertones, she will look great in deep, blue-based shades of reds and pinks. And, women with yellow undertones will look great in orange-based shades like bright corals, peaches and reds.
Fair Skin
Women with light skin tones look fantastic in nude lip shades. One colour that tends to look great on fair-skinned women who have pink undertones is that deep candy apple red. Other colours that an esthetician or makeup artist might try out on a client with fair skin include cool pastel pink, peach, and for the more adventurous types; orange.
Darker Skin
Industry professionals know that shades of deep plum, berry and darker reds look great on women who have darker skin tones, as these colours tend to look very natural and flattering. It's best to avoid any lipsticks that are light and pale. However, if a client with a darker skin tone is looking for something that pops or stands out a little more, bright orangey corals are the way to go.
What is your favourite lipstick shade for your skin tone?