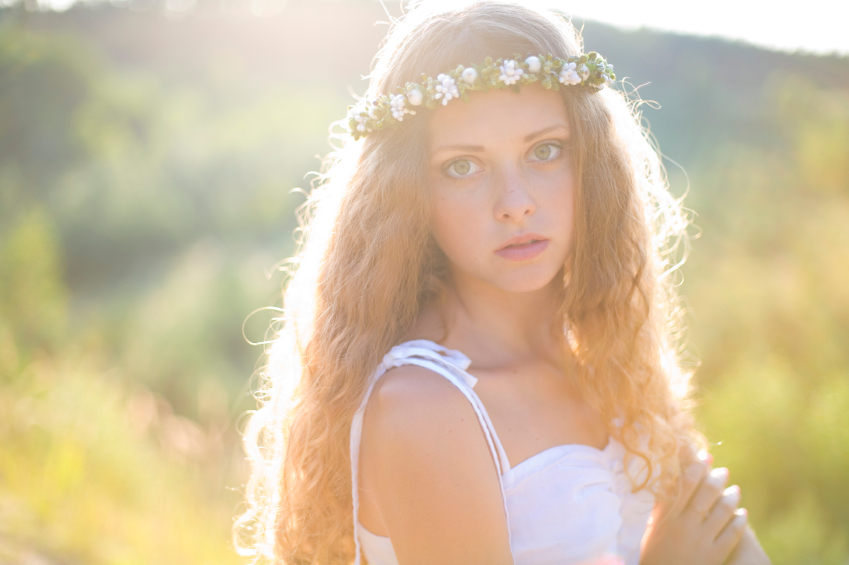 Every great hairstylist knows that sometimes a simple blowout just isn't enough—and that an elegant hairpiece is required to really tie a look together. However, choosing the right hair accessory to compliment a specific hairstyle can often be quite the challenge, as there are so many different pieces out there. If you are planning to enroll in hairstyling courses and pursue a career as a stylist, you will definitely need to keep track of all of the current hair trends—and of course this includes accessories as well. Here are some of the accessories you'll want to watch this year:
Simple & Chic Headband
One common piece that many hairstyling college graduates use to add a little glamour to their client's hair is the headband. Headbands come in a variety of different sizes, materials, colours and patterns, so finding the right one for any occasion is very easy. For a classic and chic look that suits any style or outfit, experts recommend adding a thin gold or silver headband to a client's 'do. The best part about a headband is that it looks great on any type of loose style, as well as some up do's!
Tie It with a Bow
Graduates of hairstyling school know of one sure-fire way to add colour and flare to absolutely any hairdo: by using ribbon. Ribbon can be found in a wide range of colours, sizes and materials and it can actually be incorporated into virtually any hairstyle. Industry professionals might twist some ribbon into a client's braid, use it to make a lovely bow around a client's ponytail, or perhaps even use some of the silky material to create a makeshift headband.
Tip: Using a thicker piece of ribbon as a headband will create a retro-inspired look, while a thinner piece will look a little more modern.
Flower Power
Each year, art and music festivals like California's "Coachella" and Québec's "Osheaga" conjure up a certain trend that everyone, from A-list celebrities, to small children, seems to fall in love with—at least for the summer season. Floral crowns have become a summertime staple for girls everywhere, and they can be found atop the heads of many by the time April rolls around. What's great about floral crowns is that they are full of colour, life and femininity and can be made using real flowers, as well as synthetic ones. Clients can make their own floral crowns and have their hairdressers carefully style them into their hair, or these stunning accessories can also be bought in stores and salons. These pieces tend to look best paired with cascading curls or natural waves.
Small Leather Goods
While the summer season has women expressing their inner flower-child through the use of colourful hair accessories, once the climate becomes chilly and autumn quickly approaches, they tend to veer towards their leather goods. These can include light jackets, combat boots, and even hairpieces! Leather accessories have become increasingly popular as of late and this trend clearly has the 80's to thank for its revival. Some fashionable leather hairpieces that stylists might recommend to their clients include studded leather clips, headbands and even hair cuffs and bands. Leather hair accessories are quite versatile, as they tend to suit pin straight tresses, as well as voluminous curls.
What is your go-to hair accessory?