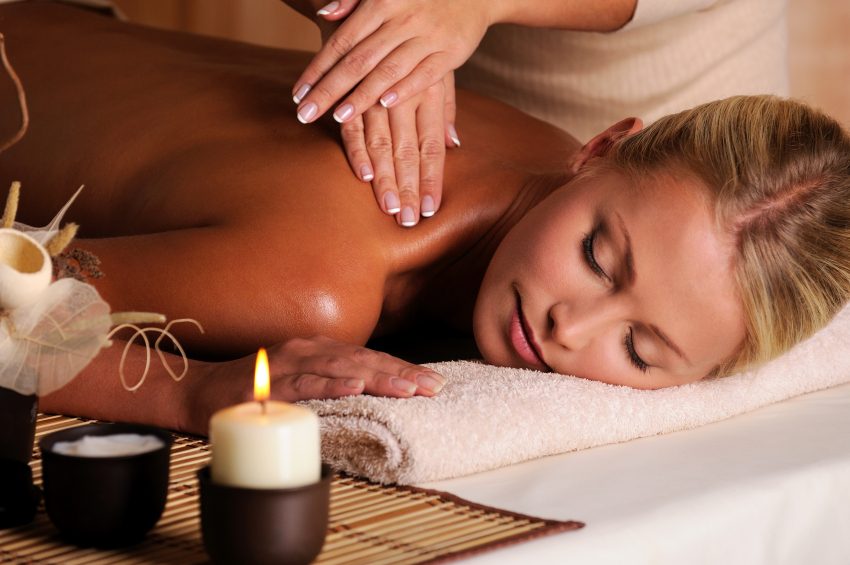 There comes a time when everyone needs a break (after marathon holiday shopping, perhaps?) and what better way to take a time-out than heading to your nearest spa for a soothing massage? Once you get there, however, you might find yourself overwhelmed with the wide range of options – reflexology, hot stone, Swedish, Reiki, etc. Whether you're planning to become a massage professional, or simply to want to book your next appointment, we've put together a list of the most popular techniques and their benefits to make the whole process at little easier.
Hot Stone Massage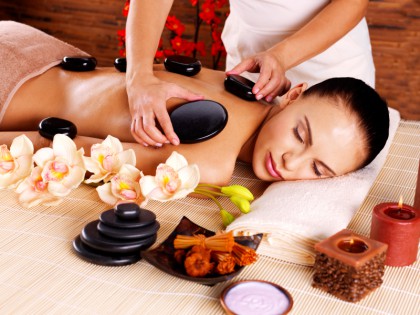 Perfect for relaxation and stress relief, this massage – as suggested by its name – features the use of hot, smooth stones. If you plan to pursue studies at an esthetic school, you'll learn that the stones used in this type of massage are made of basalt, an iron-rich rock that retains heat. Hot stone massages provide many health benefits including stress relief, release of toxins, pain reduction, and improved circulation.
What to expect: During a hot stone massage, clients begin by lying face-down. A trained masseur applies massage oil and then uses the hot stones to carefully massage the back. Next, the stones are placed on several key areas of the back in order to target and reduce tension. Once this is done, the client will turn over and the hot stones are placed between the toes and in the palm of the hands.
Swedish Relaxation Massage
Whether or not you've taken esthetic courses and learned about massage techniques, chances are you've heard of Swedish massage. One of the most common and popular spa treatments, a Swedish massage needs nothing but a strong set of (well-trained) hands and a variety of massage oils. The primary goal of this technique is to relax the entire body. Clients benefit from increased circulation, soothed muscles, and reduce fatigue. Swedish massage is also a great way to reduce lower back pain, neck pain, and headache.
What to expect: During this massage, clients are asked to lie face-down and oil is applied to their body. The masseur will perform the massage by using a combination of long smooth strokes, kneading, and circular movements on the muscles. This is a very gentle and relaxing massage that doesn't typically involve any pain or discomfort.
Reflexology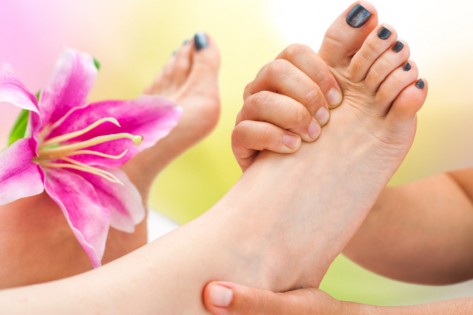 Reflexology focuses primarily on the feet – as opposed to others that tend to focus on the entire body. Our feet contain "reflex" areas that directly link to specific organs and other parts of the body. For example, the tips of the toes correspond to the head – and through reflexology massage, can even help reduce tension headaches. Reflexology is also known to sooth arthritis pain and sports injuries.
What to expect: For this type of massage, clients are asked to either sit back in a reclining chair or lay face-down on a massage table, minus shoes and socks. Using oil, the massage therapist performs brisk movements to warm up the feet. Then, the therapist applies pressure to certain key areas of the feet in order to promote whole-body relaxation.
Students who graduate from esthetic college and find positions in spas, often feel inspired to learn new massage techniques like reflexology. Throughout their career, massage professionals usually attend workshops on the latest therapies, expanding their skillset and sharing their expertise with grateful clients.
What is your go-to massage when you visit the spa?