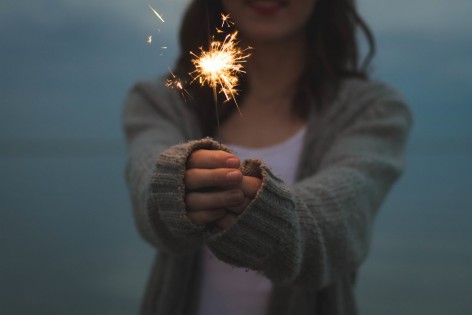 It's a common phrase we hear at Modern College when meeting with students looking to train in the Hairstyling & Esthetics fields. "I've always had an interest…."
We hope to inspire you to reflect on what you will be happy doing for the rest of your lives. With the average retirement age approaching seventy, you can have nearly fifty years of being in the workforce to look forward to. Should you not do something that you are interested in? We certainly hope so.  Let us ask you another question. Wouldn't you want your Hairstylist or Esthetician to have passion for what they do? Once again, we certainly hope so.
Previous generations may have not placed so much emphasis on having a career that fulfilled them: that they were passionate about.  However, it is much more apparent that passion for a career is a great benefit for the rest of one's life. Whether you have been doing your friends' hair for them for fun, or whether you have painted their nails, or maybe did some facials…you did it because it interests you, because you get a sense of personal fulfillment and a level of happiness. So why not take hairstyling or esthetics courses and bring your passion to life?  Do something you love every single day – and the best part – get paid to do it!
So, we've checked off your passion, but there may be some other barriers that are holding you back from receiving your diploma from a Hairstyling School or Esthetics School. It could be obligations in terms of finances or family that are holding you back. We won't lie to you and tell you that it won't take some sort of sacrifice, but it is important to look at this as an investment in yourself. Can you put a value on your happiness?
It may come down to doing some personal budgeting while returning to school.  There might be changes to scheduling that impact your family needs. Reach out to your family and friends. You'd be surprised about those closest to you, and what they might be able to do in order to help you out with your obligations during your time in school. You will have to sit down and map out what needs to happen in order for you to return to school, and look at possible solutions.
We welcome you for a tour of our campuses, and we would love to meet with you to discuss attainable career outcomes with a hairstyling or esthetics diploma.  It may be a good idea to sit down and talk about your goals in order to create a clear path to obtaining them.  Let's help you get there.
Want to turn your passion into a career? Book an appointment with one of our Admissions Counsellors today by clicking HERE