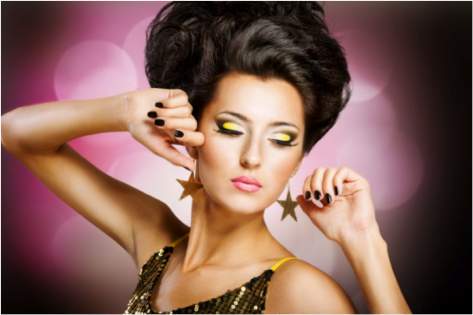 December is finally here and that can only mean one thing: the holidays are right around the corner! Ok, so it can also mean freezing weather, tons of snow, and a dwindling bank balance due to holiday shopping. But for today, let's take a break from all that and focus on the parties you'll likely be attending this season.
By now, you may already be thinking about your outfits, jewellery and makeup – but have you thought about how you'll be styling your hair? Any hairstyling school graduate would agree that having a bad hair day can literally mean having a bad day—and because this is supposed to be "the most wonderful time of the year," we can't let that happen. So, we've assigned ourselves the ambitious task of boiling down the research, and coming up with the four hottest do's to try at your next holiday party.
For the Diva: Old Hollywood Waves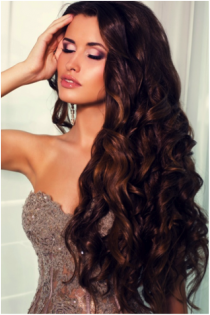 You can't go wrong with this timeless look during the holidays! Though its name suggest otherwise, this hairstyle is actually a major trend in New Hollywood these days. And, the best part is that it will look great with virtually anything you decide to wear.
If you're looking for a style that's hassle free and requires very little touch-ups and maintenance, then this one's for you. Once it's done, all you need is a little hairspray and you're good to dance the entire night away—no finicky pins, bands or clips required.
Celebspiration:  No one does Old Hollywood better than Blake Lively! Try showing your stylist a photo of everyone's favourite Gossip Girl, as she's usually rocking these long, retro waves.
For The Romantic: Ballerina-Inspired Bun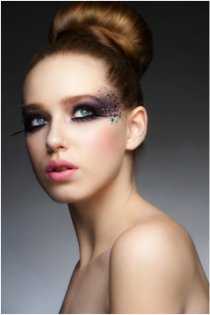 These days, buns come in all sorts of shapes and sizes—there's the sock bun, the chic messy bun and of course, the after-the-gym bun. For a holiday party however, you might want to try something a little more formal. Simply bringing your bun up as high as you can on top of your head should do the trick. This will provide that classic ballerina flair that you're looking for and it'll add some sophistication to any party dress.
Celebspiration: Diane Kruger looked absolutely stunning in her sleek bun at TIFF this year.  You can't go wrong with a classic look like this.
For the Undecided: Sleek Half-Updo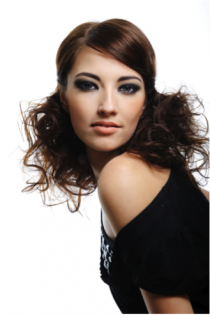 Up, down—can't decide? Just do both! This style is great for all those indecisive ladies out there—and really, who can blame you? With all the tough decisions you're already expected to make, you should get a break somewhere.
What's great about this hairstyle is that you can customize it however you like; half will be up, but the rest will flow freely against your shoulders, so the only decision you'll have to make is whether you prefer pin straight locks, beachy waves or bouncy curls. If you're unsure, you can always ask someone who's enrolled in hairdressing school for advice.
Celebspiration: Kerry Washington's take on this style was perfect at the Oscars this past year. The Scandal star went with voluminous waves and a deep side part.
For the Fearless: Short and Slicked Back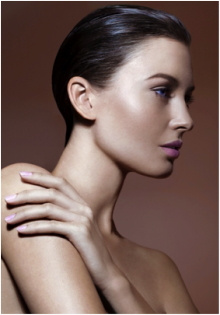 This one is for all you daring party goers out there who really love to stand out. Though this powerhouse slicked-back style is most easily achieved with short hair, someone who's had the proper hairstyling training can also recreate the look with longer lengths.
Celebspiration: Hayden Panattiere seems to be an advocate of this look – she wears it often and has pulled it off with both, long and short hair!
The great news about all three of these looks is that they're on-trend, can be perfected at home, and are easy to maintain – no matter where the night may take you! Cheers to a style-happy holiday season.
Which of these styles are you most likely to try out at your next holiday party?