2014 has introduced beauty enthusiasts to some very interesting hairstyles—from Miley's signature punk-inspired pixie, to JLaw's choppy, layered bob. But as the end of the year approaches, one can't help but wonder how 2015 might out-do the dos we've enjoyed so far this year. Let's take a look at some of the new hairstyles that have graced red carpets as of late, to find out what cuts the New Year will have women demanding at their local salons.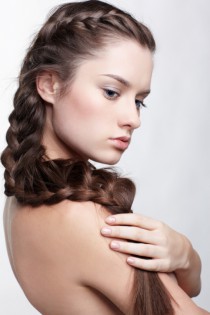 1. The Mockingjay Way
It seems as though Jennifer Lawrence will continue to put recent hairdressing school grads to work this upcoming year. The Hunger Games star's iconic, messy side braid is back and the impending release of Mocking Jay Part 1 (the newest film in the trilogy) is sure to have fans begging their stylists to recreate this romantic look. The messy side braid is great for casual wear, but it can also be altered to look a little more formal. One way to add glamour to this style is to trade in the long, side swept bangs for a more sophisticated, slicked-back look. Or, you could opt for a tamer and tidier braid instead of Jennifer's trademark disheveled interpretation.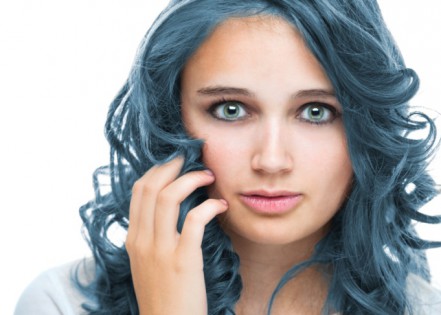 2. Fifty Shades of…Blue, Purple, or Green?
Whatever your favourite colour may be, don't be afraid to try it out on your hair in 2015. Transforming into a brunette, blonde or red-head just doesn't seem to be cutting it anymore. We're seeing more and more salon clients ask for adventurous, head-turning shades like purple, pink and blue. Recently, pastel-coloured hair has been spotted on the heads of celebs like Katy Perry and of course, Kylie Jenner—whose blue ombre locks are the envy of every brunette.
Anyone with hairstyling school credentials can recommend a wide range of products that will achieve the colourful look you want, without the permanency of bleach— so you can easily go back to your natural colour (or another bold hue). There are tons of different ways to wear this look: you can colour your entire head of hair, or simply add a pop of colour through highlights, streaks, or saturated tips.
3. Going Big and Bold
Professionals with hairstyling training can expect to be pulled back into the past this upcoming year, as clients clamour for a not-so-new hair trend. Recent fashion shows have brought back the classic swinging '60's-inspired "bombshell" – no doubt a long overdue backlash against the pin straight locks that dominated the past few years. 2015 will likely have women with long locks channeling their inner Brigitte Bardot with long, luscious, voluminous waves. This look can be tailored to suit any function—from a little bit messy at Sunday brunch with friends, to glossy and glamorous for a black-tie event. Other variations include pulling the curls into a loose side ponytail, or pinning them up casually into a soft chignon.
Which look do you think is the most challenging to pull off well?