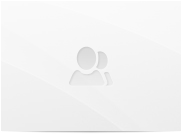 Lori Baxter, Office Administration Course

"Returning to school as a mature student was a life changing experience. After working for over 20 years, I really had no idea what I was in for. I never thought going back to school would be so much fun.In a small classroom setting our instructor, Attila Farkas was able to take the time with each of us focusing on all of our needs. Attila's patience and understanding is incredible.I have made new friends at Modern Hairstyling & Esthetics it is really hard to leave. I really enjoyed the hands on learning and Attila was always helpful and supportive.
I am forever grateful for my experience at Modern Hairstyling & Estheticsand thank all of you for making my learning experience one I will never forget.".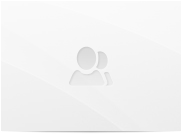 Lisa Masales, Administrative Assistant, Phoenix Industrial Services, Val Caron

"I graduated from the Modern Hairstyling & EstheticsOffice Administrator Program with honors and found the staff at the school to be more than willing to help you every step of the way. The program gave me all the knowledge I needed to succeed in an office setting today. With the small class sizes and wonderful teaching staff I felt like a person not a number like most other college institutions. I got a full time job in no time and would recommend Modern Hairstyling & Estheticsto anyone thinking of returning to school. By the way, work at Phoenix is awesome! I love it and can't thank you enough for setting me up with the interview!"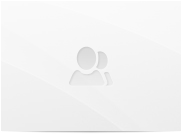 Nancy Liddell, Medical Office Administrator

"After leaving my job of twenty-years in January 2006, I discovered that it was time to re-evaluate my career and my goals. Even though I had a lot of skills, I discovered very quickly that I was lacking some of the knowledge that employers are now asking for, so I quickly decided to research the schools in the Barrie area. I chose Modern Hairstyling & Esthetics because I liked the curriculum and also because of the professionalism shown by all the staff. I enrolled in the Medical Office Administration program and I feel this was one of the best decisions I have ever made. My teachers are all very knowledgeable and they are all very passionate about what they teach. Their enthusiasm is somehow contagious. All of the staff has been wonderful and helpful. I have also made many close friends during the few months that I have been here and I know they will remain lifelong friends. I have now almost completed the program and I know I will be ready to take on a challenging position upon completion of the program. Thank you so much for all that you have done for me."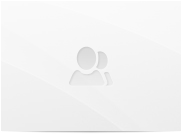 Debra Webb, Medical Office Administrator

"The day I walked through the doors of Modern Hairstyling & Esthetics in Barrie , I released how fortunate I was to be able to do something I thought never to do again in my life. I was here to upgrade my education by entering the Medical Office Administration course. Another matter of great pride to me is that I am attending the same college as my daughter who is taking the Addiction and Intervention Counseling program. I have great respect for the teachers and staff at the college as they are knowledgeable and very helpful. My sincere thanks to A.J., Kelly, Diane, and Attila who provided excellent training and are all great assets to the college. My experiences at Modern Hairstyling & Estheticshave taught me that you should always be open to new learning experiences and the diploma that I will walk out the door with will be a great asset towards my chosen career path. Thanks again to Modern Hairstyling & Esthetics"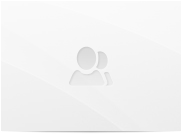 Gloria Richer, Office Administrator

"I really enjoyed the learning experience at Modern Hairstyling & Esthetics. I was very worried at the beginning because it had been a long time since I was in school. The staff is very helpful and encouraging at all times. My instructors are very knowledgeable in their subjects and have prepared me for the job I will get. The text books will be a great reference tool for me in the future. The placement program is something everyone should try; it really showed me that I could accomplish what I had set out to do. It was a pleasure."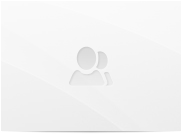 Vicki Douglass, Office Administration Course

"My experience here at Modern Hairstyling & Estheticsis one that I will remember and talk about forever.I had not been in a school classroom for almost 40 years and was not sure if I would e able to handle what was waiting for me.What an incredible journey it was. Six months of learning, building new friendships, and fun.Our teacher was one of a kind. I wish I could continue on here because Mr. Farkas made it easy to learn the subjects he was hired to teach.An experience I will never forget.".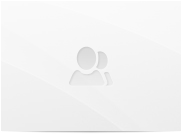 Marrion Harris, Office Administration Course


"Attending Modern Hairstyling & EstheticsCareer College for the Office Administration program was a life changing experience.I have received both a great education and the tools required to succeed in the workplace. I feel more confident and motivated am excited for the future.".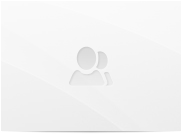 Michelle Cluett, Office Administration Course


"I took the Office Administration program at Modern Hairstyling & Esthetics and it was the best choice for me.I had an amazing instructor, Attila Farkas to help me and support me throughout the course. I have updated my office skills, gained new knowledge and graduated with something even more important-confidence.I would strongly recommend Modern Hairstyling & Esthetics to anyone who is looking at post secondary education.".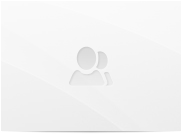 Lillian Mori, Office Administration Course


"For anyone having to return to school for upgrading, or to be retrained to get a new job, Modern Hairstyling & Esthetics is the one for you.I have thoroughly enjoyed my learning experience. My teacher, Attila has brought me to a new and updated level about using computers.I feel more confident that I will be able to obtain a satisfying career in the near future."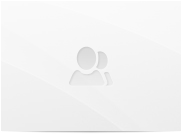 John D. Ellis, Primary Care Paramedic, Sudbury EMS

"I attended the Modern Hairstyling & Esthetics Primary Care Paramedic program offered at the Sudbury Campus. Although the program was VERY difficult I found it rewarding and take great pride in my completion of the program. The instructor staff worked very hard to develop a program that not only meets ministry standards but also thoroughly prepares its graduates for the rigors, trials and tribulations of being a Paramedic. I have since secured a full time position as a Paramedic in my local area and feel that Modern Hairstyling & Estheticsprepared me not only in the theory and skill portion of the job, but the need to be able to withstand long hours in adverse conditions which are required of a Paramedic. My hat is off to Modern Hairstyling & Esthetics, the administration staff, and most importantly the PCP students and Instructors".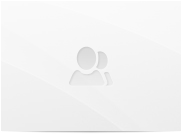 Jim Urquhart, Paramedic, Platinum Patient Transfer Service

"The decision to return to school at the age of 32 to enroll in the Primary Care Paramedic Program was a difficult one for me to make, however the entire staff of Modern Hairstyling & Estheticscollege helped make the transition an easy one and I knew right away that I had made the right choice in schools. Everyone went that extra mile not only for me but also for my peers and it's something that we always appreciate and will never forget. Starting with the office staff which include Barb, Brenda, Tina and Lorna who always took the time to answer any questions we had and to help us out with any personal issues and to even go at far as to make personal phone calls for us if we were too busy with our studies. The skills instructors, Scott, Angele and Brenda all have an excellent knowledge base as educators, with road experience, and life experience all of whom are well respected medics in the Sudbury EMS service. They worked tirelessly to help us perfect our skills and proper use of equipment, and were always available day or night via phone, email or in person, never having an issue with taking away from their personal time to answer any questions. Tim, the lead science instructor, has a strong knowledge base of pharmacology, anatomy and physiology and in my opinion is unmatched in these areas and like every instructor at Modern Hairstyling & EstheticsTim also took the extra time to answer questions or to meet with us before or after class to go over any topic that may be giving us problems. The entire staff, from the Communications instructor Lee who helped me put together a solid resume, to all the skills instructors and science instructors who even would go as far as call us at home before a big exam just to see how we are doing, to the office staff, they all helped me prepare and in the end be successful in writing the AEMCA exam and becoming a certified paramedic. I think it would very difficult for a student to get this much attention from a larger classroom size and that's why I feel Modern Hairstyling & Estheticswas the right choice for myself."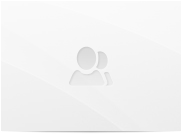 Steve MacCallum, Paramedic Program

"I was recommended by a former student to apply to Modern Hairstyling & Esthetics for their Paramedic program. Roger Buchanen opened doors that other colleges would not by providing opportunities based on my desire not just how I looked on paper. The staff recognized my hesitance in the short time-line for the spring entry and encouraged me to reapply when I was ready. The transition to the fall program was where I needed to be. Roger and the staff guided and monitored my pre-school process to make sure I was ready to put forth a 100% effort. My ducks were finally in a row. Feel free to join me at my graduation next year. This is my time. Thanks to the entire staff at CTS!"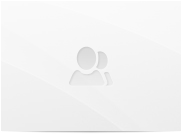 Joe Lamothe, Admitting Department, Sudbury Regional Hospital

I attended Modern Hairstyling & Esthetics, enrolled in the Medical Office Administration Program. I am pleased to say that I am currently employed with the Sudbury Regional Hospital thanks to the great instructors and courses offered within the College. I would strongly recommend Modern Hairstyling & Esthetics to anyone who is looking at post-secondary education. Working in the medical field brings great pleasure, knowing that you are making a difference in helping out others. It is a rewarding program, and one that will open up several more doors in the future."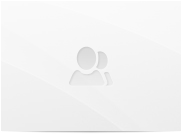 Suzanne Ellis Addictions Counseling , Lakeside Treatment Centre, Sudbury

"Brenda was knowledgeable, compassionate, understanding, supportive helpful and intuitive. I was offered hours at Lakeside Treatment Centre after completing my placement and have also started to work at the Sturgeon Falls Family Treatment Centre. Can't say enough about the program and instructor."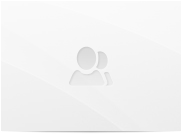 Jeff Graham, Addictions Intervention Counseling

"Returning to school, as a mature student was something I was not prepared for. Changing careers at my age seemed like a daunting task. After exploring many options it became clear Modern Hairstyling & Esthetics would be the only college that could meet my educational unique needs. Canadian Career College was able to deliver a thorough, intensive, educational experience while maintaining a friendly and helpful atmosphere. I feel my time spent at Modern Hairstyling & Estheticshas prepared me for an exciting new career working in the addictions field."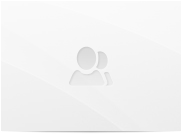 Stacie Forrest Corporate Legal Assistant, Conroy, Trebb, Scott, Hurtubise

"As a single mother, one of the hardest decisions of my life was to go back to school. The staff at Modern Hairstyling & Esthetics not only made this easier for me, but they helped me to find funding as well. I have always had an interest in law and within a month of graduation I was working full time in a law office as a legal assistant. The Paralegal/ Law Clerk course prepared me for the work force and the legal field. My life has definitely changed for the better. Thanks to Mona, Barb, Brenda and Yvonne for making the year fly by."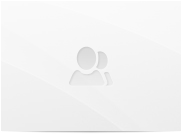 Frank Verilli, Paralegal, Paquette, Renzini & Huneault, LLP

"I never thought going back to school could be fun. Modern Hairstyling & Esthetics has made my learning experience enjoyable; I have never met a friendlier, fun group of instructors in my life. I learned a lot in one year and I don't just mean education wise, it was a whole life experience. Modern Hairstyling & Estheticshave one of the most knowledgeable staff on hand and the administration is second to none. I would not change my experience for anything. Modern Hairstyling & Estheticswas an excellent spring board for jump starting my career. Frank gives it 5 stars."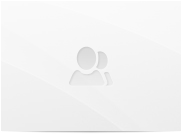 Cindy Calabakas , Pharmacy Technician, John Ellis IDA Pharmacy

"Having moved back to the Sudbury area after living in Ottawa for a few years, I found it difficult to secure viable employment without specific training in a particular field. After extensive researching of employment areas, I decided to enroll in the Pharmacy Technician program at Modern Hairstyling & Esthetics. This is a decision I will never regret! Not only was the program everything I had hoped for, I also started working the Monday after finishing the program. I cannot say enough about the administrative and instructional staff at Modern Hairstyling & Esthetics Thanks for your support and dedication to your students."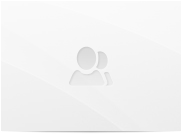 Alana Strom, Pharmacy Technician, Plaza 69 Pharmacy

"I really enjoyed the hands-on learning we had and the teachers were very helpful and supportive. It was nice that they all had so many years of experience in the field. I was elated to have been offered employment at the pharmacy I did my placement at. The program prepared me to meet the rigorous demands of a busy pharmacy!"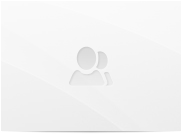 Erin Radelja, Pharmacy Technician, Walmart Pharmacy/Timmins General Hospital Pharmacy

"I've always enjoyed the pharmacy field, and Modern Hairstyling & Estheticsenriched me and helped me to develop my skills through hands on operations within the pharmacy at the college. Since training, it has encouraged me tremendously through my field of work. The instructors were knowledgeable and used their practical skills to teach new and useful techniques to prepare us for a career. The class size added to a comfortable learning experience. The programs curriculum has definitely helped me in my day to day work as a pharmacy technician."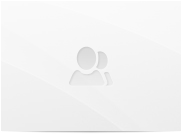 Darren McKibbon, Canadian Air Transport Security Authority Officer Sudbury Airport

"The Police Foundations program at Modern Hairstyling & Esthetics prepared me not only for my future career in policing, but also in my everyday experiences. It helped me better understand my choices as well as the world in which we live. This program helped on an educational level when entering the field of Policing and Security and, I continue to learn from the theory and practical exercises I experienced in the Police Foundations program. Nothing can fully prepare you for the types of incidents or persons you will come across in policing or the Security field, but this program gives you a heads up and the hands-on experience that you can't find anywhere else. The Police Foundations program at Modern Hairstyling & Estheticswas continuously evolving which always made it interesting. Taking this program was the best thing I ever experienced and applied in my life!"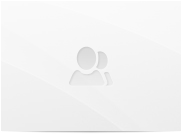 Pedro Yoo ( # 11131 ), Provincial Constable, Ontario Provincial Police

"My name is Pedro Yoo and I have been employed with Ontario Provincial Police since 2002. I am a graduate of the Police Foundations Program at the Modern Hairstyling & Esthetics , North Bay Campus. I had all the support that I needed to achieve my goal to be a police officer from instructors and other staff members. My instructors were not only teaching me but also motivating me. They were my mentors and they still are. My special thanks to all the instructors and staff members of Modern Hairstyling & Esthetics ."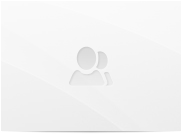 Angeva Fournier, Personal Support Worker, St. Joseph's Villa

"My decision to return to school after 10 years was one I will never regret. I enrolled at Modern Hairstyling & EstheticsCanada Career College in the Personal Support Worker program. There, I met the most knowledgeable instructors. Not only were they thorough with all subjects pertaining to my program but they also prepared me for an easy transition into the workforce. The day after I finished my placement I found myself going to many interviews. I found employment in my field with the week. I cannot stress enough how all staff members at Modern Hairstyling & Estheticswent above and beyond the call of duty to assure all students meet or exceed the ministry standards. I want to thank all of you as you made my learning experience one that I will never forget."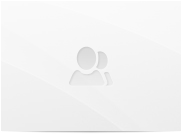 Laura Cooper, Certified Personal Support Worker, In-Home Care, North Bay

"As a PSW student, I was very excited to apply the knowledge I had acquired in the classroom instruction portion of the program towards my upcoming placement. Although I had obtained excellent grades, I was surprised that once on placement, my confidence level in applying the skills and knowledge was not high. Patti Burke, our instructor, was instrumental in getting me through the practical portion of the program. When I felt I was giving up on myself, Patti never gave up on me. She gave me the strength to succeed as a PSW and her confidence in me never failed. I am proud to say that I graduated the Personal Support Worker program with honours. I am forever grateful to Patti and the college for believing in me!"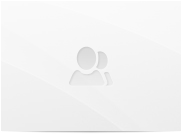 Georges Denomme, Computer Systems Engineer, MCSE, A+ , Wardrop Technology Solutions

"I enjoyed meeting new friends, attacking new challenges and using my brain in a way that I haven't in 15 years! Carlos was knowledgeable and supportive, you should clone him!"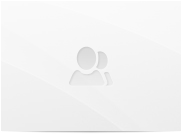 Chris Morgan, Computer Systems Engineer, MCSE, A+ , Rainbow District Board of Education

"The staff and faculty were friendly, informative and used a wide variety of learning platforms. I like that they brought their own experiences into the classroom."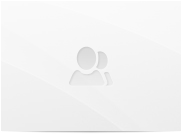 Jason Giroux, Computer Systems Engineer, MCSE, CNA, A+ , Regional IT Administrator, Ontario Realty Corp.

"I really appreciated the amount of knowledge and experience the instructor had. He was easy to approach with questions even outside of the scope of the program".